Serving Melbourne and beyond with top-notch car dent repairs, 360 Dent Repair works on all models and makes. Comprehensive car care is our specialty. Our objective is to become the most reliable and dependable company that offer dent repair in Melbourne.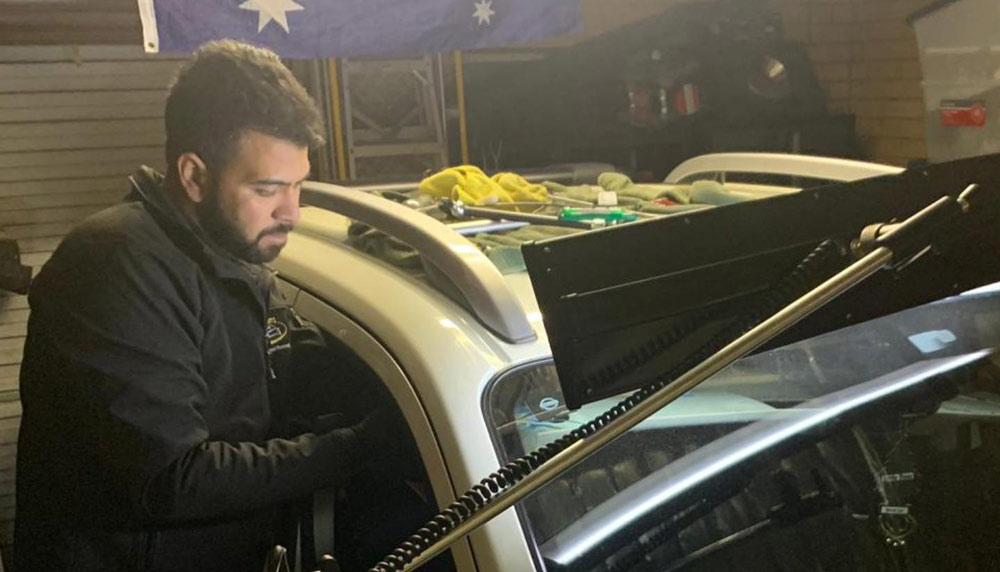 Welcome to the leading car dent repair company in Melbourne. I am your reliable technician with many years of experience in the car paint business. Four years ago, I made a significant decision in my life; this is to provide paintless dent repair in Melbourne. My years of experience in the automotive paint business are my weapon in putting up this business. My expertise also assisted me in knowing how pain and various metals react accordingly.
I am a detail-oriented person. I give emphasis to the things I do. I feel affection for cars. To enhance more my knowledge in this business, I decided to enroll in government trade school. After this, I conducted self-training for 24 months right in the comfort of my home. I also underwent training under professionals and experts in the car paint business for six months. This training honed my understanding of the techniques in car painting. My eagerness to develop my skills in this matter, I continued my self-practice for more years.
After my training, I decided to put my skills to a higher level by means of dealing with complicated jobs. I went to Brisbane Gold coast for hair damage and complex dents training to develop more my knowledge and confidence. And now I am confident and happy to say that I am a professional car repairer in Melbourne able to address various kinds of car dent issues, it doesn't if it is small or big.
The whole transition towards this business is due to the let down from my previous career. Today, I am happy and in content in my life. What I want now is to continue to help Melbourne residence with quality dent repair service with amazing results. I am in this position due to my dedication and commitment, and I possess these attitudes in providing the best service to my community. I provide discounts to seniors and retired people.
I believe that you deserve a very welcoming setting and simple answers without the business jargon. My number objective in life is to give the best and high-quality car repair job and at the same time, ensure each of your leaved feeling valued and respected.
As your reliable dent repair company in Melbourne, I assured you of the best service for a very reasonable price. I fix various kinds of cars, and I am the best option for scheduled maintenance. I make use of the newest tools and techniques to ensure your car is serviced in the correct manner.
I provide a warranty for my service. 360 Dent Repair is more than happy to provide the best service in Melbourne and the surrounding areas. You can call us at 0433024084 or you can send us an email at 360dent@gmail.com for more info about our service and for a free quote as well.

OUR DIFFERENCE
We are leaders in our industry, guaranteeing superior quality control and customer satisfaction. It's simple – 360 Dent, Works.
Our Process
GET A QUOTE
A customer sends details and photos of the damage, Customer Service, Team provides a quote for the repairs.
BOOK A REPAIR
Once the quote's approved, the repair is booked in at a location that's convenient for the customer (and safe for the repair to take place).
REPAIRS AT YOUR DOOR
Technician arrives at the agreed-to-repair location (home or office) and completes the repair to best practice industry standards.
Happy You, Happy Us
Book Your Slot Right Away