Scratch Dent Repair Service in Melbourne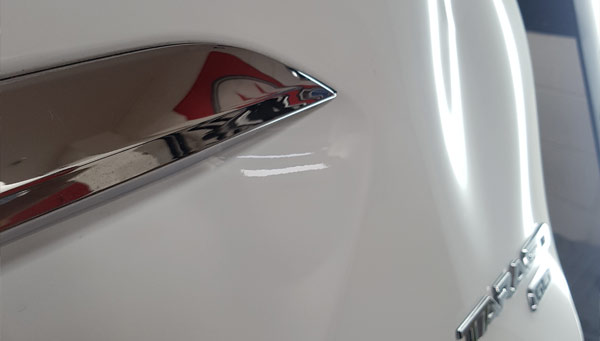 With many years of experience, 360 Dent Repair provides high quality and reliable scratch and dent repair Melbourne and surrounding areas.
We are the premier scratch and dent car repair in Melbourne, and we pride ourselves in our job making sure that we carry out top notch car scratch repair to cars of any models and makes at all times. We utilize PDR or Paintless Dent Removal to get rid of dents and scratches in a process that takes a few minutes compared to days of filling, sanding as well as painting car services.
We pride ourselves in providing an assured superior repair service at the client's home or workplace for slight body damage, dents, scratches, and scuffs to alloy wheels and external panels.
Your Reliable and Friendly Scratch and Dent Repair Company in Melbourne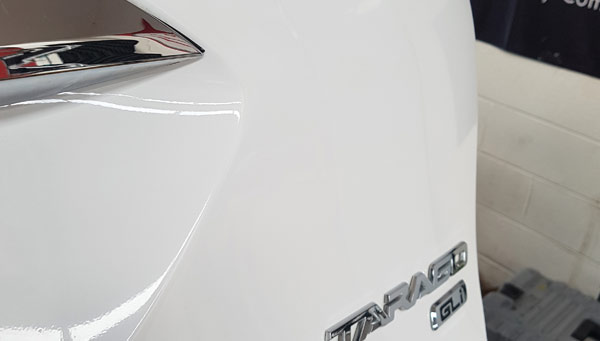 Scratches and dents are infamous for on car panels regardless of how careful you are when driving. With the use of state-of-the-art methods and years of experience in car service, we will get rid of any dents and scratches from your car's surface without any sign of damage.
360 Dent Repair will have the dent and scratch repaired in two to three hours. We get car repairs done in no time without draining your wallet to make sure the need for fast and reliable service does not because you stress. Choose us to fix your car issues and get it repaired today.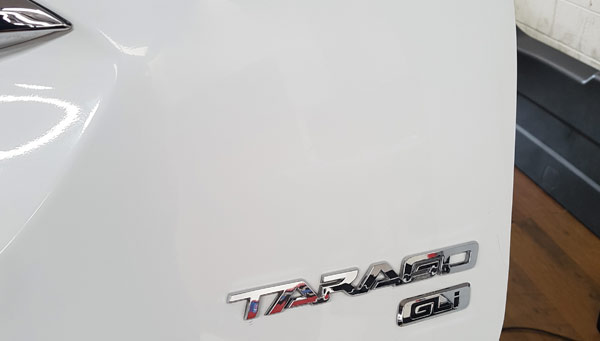 It is easy to scratch and scrapes your expensive alloys on gutters as well as roadside obstacles. We at 360 Dent Repair pride ourselves in providing a superior repair service for minor damage, most notably dents and scratches, as well as scrapes to alloy wheels and external panels.
If your car panel has dents and scratches, don't hesitate to call our customer hotline number. Our repairmen will fix it immediately.
Slight damage to your car's alloy wheels, as well as plastic hub caps, can be fixed to restore its original looks. 360 Dent Repair makes use of state-of-the-art technology in fixing these issues. Our repairers will clean, repair as well as re-coat the effects part on an extensive array of hub caps and wheels.
Alloy wheels enhance the looks of your car in general. What if it has dents and scratches; of course, it affects the overall appearance of your vehicle. You can address this issue by considering scratch and dent repair service in Melbourne. Whether it is cuffs, dents, or scratches, we bring your alloy wheels back to its original state. All you need to do is to call us.
A Reliable Car Repair Company in Melbourne Always Available to Provide Service
To get a free estimate or make a query, please contact us or visit our website. We will be more than happy to assist you. You can also send us an email, and your scratch and dent issue will be fixed immediately. We provide our service to the Melbourne area and beyond. Let us take the pressure away from getting your scratches and dents fixed and repaired.

OUR DIFFERENCE
We are leaders in our industry, guaranteeing superior quality control and customer satisfaction. It's simple – 360 Dent, Works.
Scratch Dent work gallery
Our Process
GET A QUOTE
A customer sends details and photos of the damage, Customer Service, Team provides a quote for the repairs.
BOOK A REPAIR
Once the quote's approved, the repair is booked in at a location that's convenient for the customer (and safe for the repair to take place).
REPAIRS AT YOUR DOOR
Technician arrives at the agreed-to-repair location (home or office) and completes the repair to best practice industry standards.
Happy You, Happy Us
Book Your Slot Right Away