Car Bumper Repair Service in Melbourne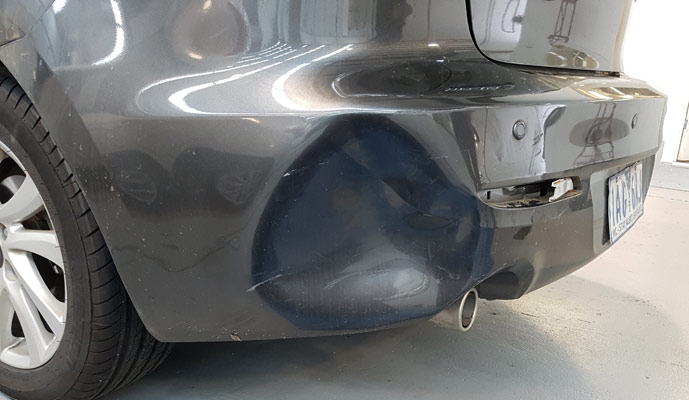 We know the stress and pressure you are experiencing when your car gets damaged. However, you don't have to worry when you have got 360 Dent Repair on call. It doesn't matter if your vehicle has a fight with the garage door or just found out a damaged panel after returning from shopping, we got you covered.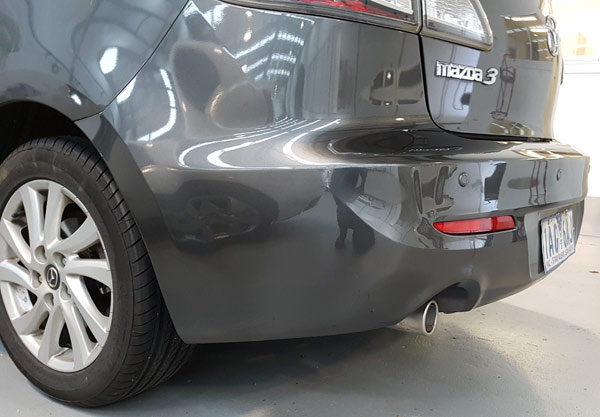 Our skilled technicians have the skills, knowledge as well as experience to handle bumper repairs Melbourne from slight dents and scrapes to major tears, holes, and cracks. If you believe it needs replacement, we advise you to call us first, and you might be astounded at what is able to repair and fix.
The Importance of Immediate Bumper Repair Service in Melbourne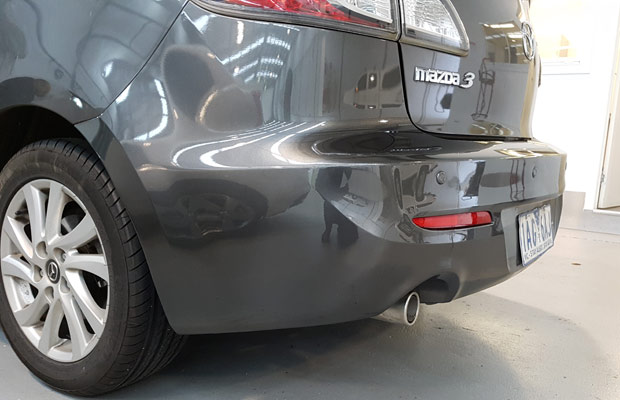 When your car's bumper is dented or damaged, it can result in serious problems and affect your car's structure permanently. It is vital to not take it for granted. Even if the damages are not serious, still repair is highly recommended. If you ignore this issue, it can lead to an expensive repair in the coming years.
At 360 Dent Repair, our technicians will visit your place to verify and assess the extent of the damage and provide a free estimate. Then, we will get to work, cleaning and fixing the bumper to bring back its original condition.
A car's bumper is secured and protected by a plastic that will damage or go out of shape in case of a mishap. Both major and minor clashes need proper attention from expert to fix the bumper. Minor damages can be fixed easily without losing the constructiveness of your bumper.
Bumper Dent Repair for a Fraction of Cost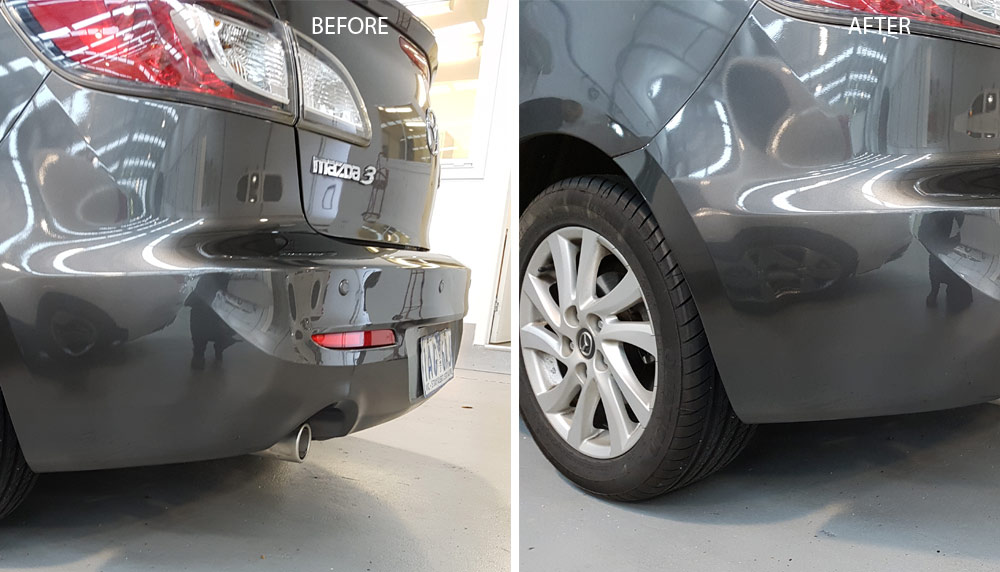 We are armed with knowledge and state of the art tools to provide bumper repair service as needed under your conditions. If the bumper repairs Melbourne is done, our technicians will then continue the process of sanding, primer coating, color coating, and applying a clear coat to leave it in a pristine condition.
Once the damage is not localized to bumper, you don't have to worry. We are able to correct any issues and scrapes in your vehicle. Just call us to know your issue, and our technicians will get it to fix as fast as possible, thoroughly, and for a fraction of cost.
Our Bumper Repair Service Melbourne
We provide bumper repair services for types and models of cars such as:
Getting the bumper caught on a curb
Scratching on your garage door
Backing into a post
Scraping the alloy wheel on a rod
Gravel rash
Minor and slight bingles
Rouge shopping trolley in a car park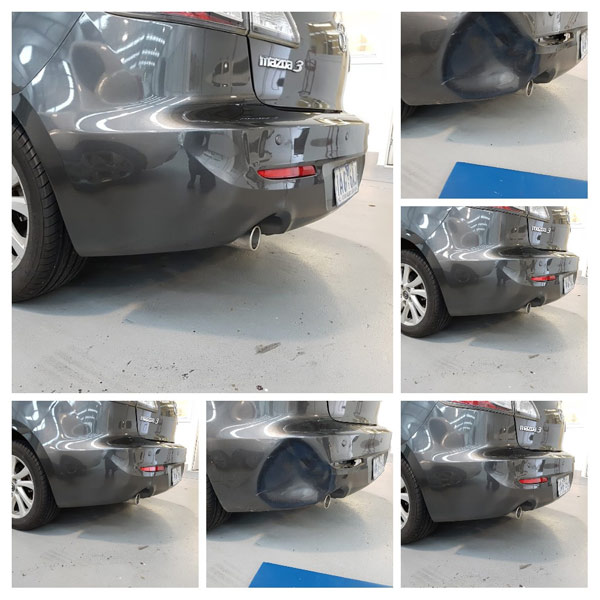 Contact Us for a Free Quote on Bumper Repair in Melbourne
360 Dent Repair is your reliable car repair service provider in Melbourne that experts in various kinds of services such as bumper repair and many others. Call our team of technicians to know your needs. We will provide you a free quote on the service you want. No matter what your car repair needs, choose 360 Dent Repair, and know why we are the leading company for car repairs in Melbourne.

OUR DIFFERENCE
We are leaders in our industry, guaranteeing superior quality control and customer satisfaction. It's simple – 360 Dent, Works.
Bumper (Plastic) Dent Repair work gallery
Our Process
GET A QUOTE
A customer sends details and photos of the damage, Customer Service, Team provides a quote for the repairs.
BOOK A REPAIR
Once the quote's approved, the repair is booked in at a location that's convenient for the customer (and safe for the repair to take place).
REPAIRS AT YOUR DOOR
Technician arrives at the agreed-to-repair location (home or office) and completes the repair to best practice industry standards.
Happy You, Happy Us
Book Your Slot Right Away