Hail Damage Repair in Melbourne
If your car has been injured and dented by storm, and you want it repaired by a professional hail damage repair car provider in Melbourne, look no further than 360 Dent.
A hail storm can lead to car damage within seconds when exposed to tremendous weather disturbances. A hail storm produces ice spheres, which can lead to broad denting, notably on the roof, hood as well as the trunk of your auto. In some instances, a hail storm can fracture windshields, as it smashes your car relentlessly.
Luckily, 360 Dent can assist you with these fractured windshields and dents, should your auto sustain such harm due to hail storm. Our well-trained hail damage repairs Melbourne specialists can bring back the condition of your car in a timely manner.
Getting Rid of Hail Dents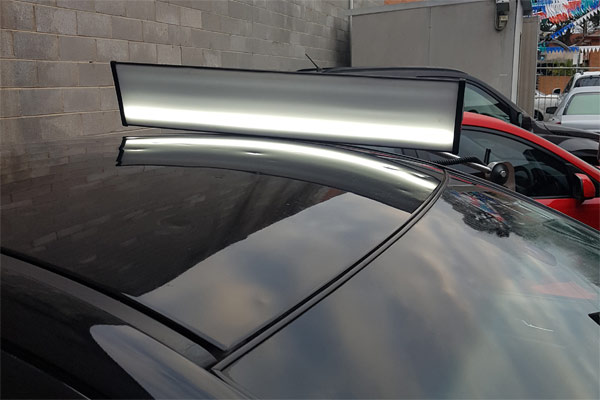 Utilizing an array of techniques, tools as well as years of training, our professional team will get rid of those dents due to hail storm. Making an appointment to fix the hail injured car is easy. All you need to do is call our customer hotline number. You can also book online. With 360 Dent Repair service, your car will be on its way to looking brand new one again.
Our Automotive Hail Repair Services
We offer various kinds of services, such as:
Dent removal
Windshield fracture repair
Windshield replacement
PDR or Paintless Dent Repair
Perks of Choosing 360 Dent for Hair Damage Repairs for Cars in Melbourne
Direct billing
Quality workmanship
Generous warranty
Deductible financing
Online appointments
Online estimates
A skilled team of technicians
Hail Damage Repair – Process
Step – 1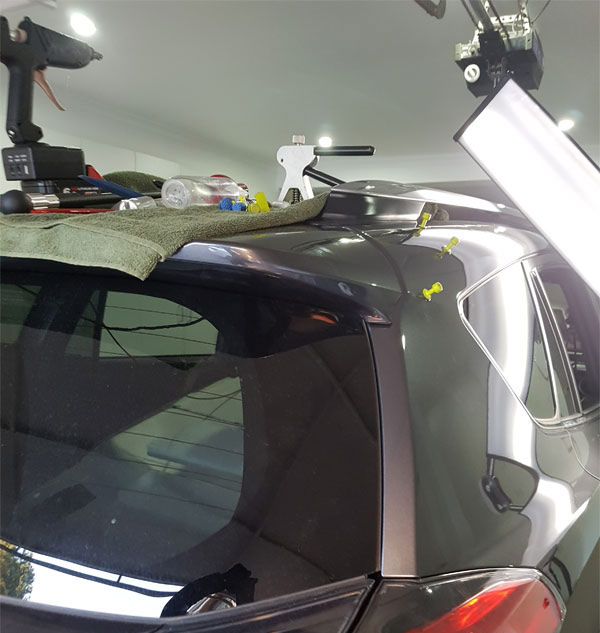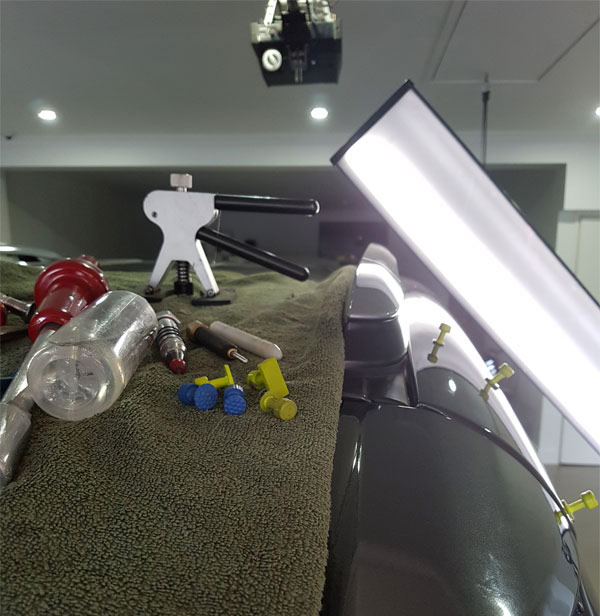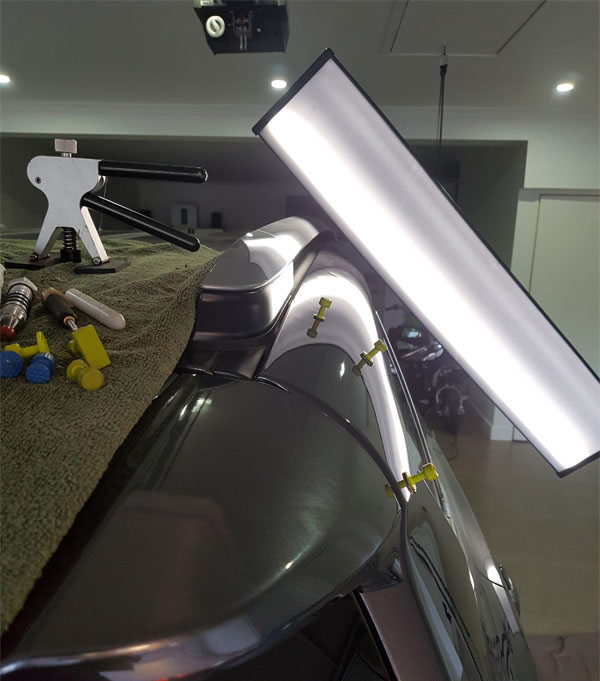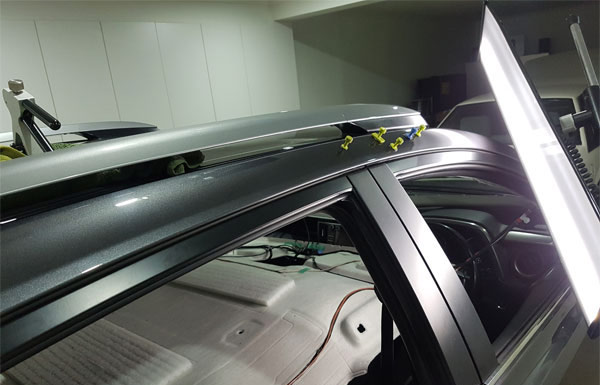 We employ a skilled and well-trained team with many years of experience in hail damage repair service. We assure customer satisfaction with our automotive hair repair expertise. We also stand behind our service. We take pride in knowing that our job will help in keeping the value of your car.
Our car hail damage repair service will help in retaining the pride and value in your car. Dents, hail damage, as well as dings, can affect the looks and the value of your auto, but through our paintless dent/damage repair, we are able to bring back the looks of your car to its previous condition without breaking your wallet.
We are anticipating to serving your car repair, and body dent need. Our professional team will assist you in taking good care of it, from claiming the insurance as well as customer service care to our well-trained and skilled team. We are looking forward to being the best hail damage repair company in Melbourne.
360 Dent has been serving the Melbourne area for many years now. We provide the best service without spending a lot. Severe weather conditions like hair can cause structural and visual damage to your expensive investment. Trust a leader in hail damage repair service to assist you in bringing back the condition of your car.
Choose 360 Dent. For more information about hail damage repair cost Melbourne, please feel free to call our customer hotline.

OUR DIFFERENCE
We are leaders in our industry, guaranteeing superior quality control and customer satisfaction. It's simple – 360 Dent, Works.
Hail Damage Repair work gallery
Our Process
GET A QUOTE
A customer sends details and photos of the damage, Customer Service, Team provides a quote for the repairs.
BOOK A REPAIR
Once the quote's approved, the repair is booked in at a location that's convenient for the customer (and safe for the repair to take place).
REPAIRS AT YOUR DOOR
Technician arrives at the agreed-to-repair location (home or office) and completes the repair to best practice industry standards.
Happy You, Happy Us
Book Your Slot Right Away